I'd like to introduce Jimmy McDonald in the latest installment of the Am on Rye series. Jimmy as you may have guessed skates for 5boro, we caught up with him to see what was happen'n. Read what he has to say.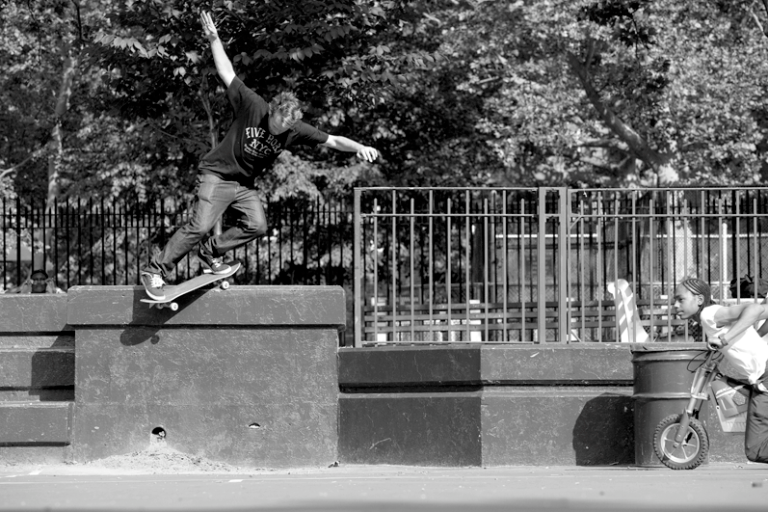 Switch Stance Backside Smith photo: McGuire
So Jimmy the first time I've seen any footage of you was a few years ago, I think it was the welcome to 5Boro video. How long has it been since you got on?- That was from early 2007. That's when I got fully on the team, but I was flow for a little over a year before that.
How did you get on 5Boro?- My friend Kevin O'Dell suggested I send 5boro my footage a while back. So I did, then from there I started getting boards from Tombo and going on trips with the crew. It sort of all worked out from there.
Your from Maryland right? When did you move to NYC, or do you live in Philly now?- I moved to Philly in 2004 to go to college at Temple University. Then after I graduated in 2008 I moved to NY to move in with Tombo and Took and to skate the city. I moved back to Philly in 2010 then moved back to NY in 2011. And now I'm living in Green point, Brooklyn.
How often do you make it back home?- I go home to Maryland every couple of months. I grew up right outside of DC so it's nice to go home see my family and skate in DC with my friends there.
Do you have anything in the works? You just finished up the 5B video right?- Yeah we just finished the 5boro video up. I've been injured for the past few months with a badly sprained ankle and I'm just getting back into skating. I've filmed a few tricks recently, so hopefully I can keep that going and film another part for something else.
Any solid shoe sponsors planned since Es' is on hiatus? I seen footage of you in a Etnies trip.- Nope, nothing as of now. Hopefully something works out in the future but we'll see what happens. For now I'm happy to just be skating again.
Got any dirt on Nardelli (one of the owners of 5Boro)?- Well just that he's pretty much the craziest dude I've ever met.
What's your best Nardelli story?- When Chris Mulhern first met Nardelli, he stayed at his apartment one night. Nardelli woke him up completely naked the next day. And he does that to pretty much everyone that stays over at his place.
What is one thing most people don't know about 5boro?- Hmmm, maybe that Flow Trash Brian Clarke actually played the character "McLovin" in the movie Superbad.
What do you do when you're not skating?- Hang out with my girlfriend, eat food, and stress about what I should do with my life.
Give me your top 5 favorite east coast skaters of all time.- Ricky Oyola, Pepe Martinez, Brian Douglas, Brian Brown and Reese Forbes
Do you have any plans of going pro anytime soon?- No plans. Maybe some day.
What do you usually skate out east when its either snowing/too cold/ or rainy?- I either skate in the cold, go to house of vans in BK if it's snowing or raining, or skate flat ground in the basement at Exit Skate shop in Philly.
Where do you want to be in 5 years?- Good question. I'll try to figure that out in the next 5 years.
Who do you skate with the most from the 5B team?- Probably Joe Tookmanian
You have any shoutouts?- My family, my friends, everyone at 5boro, Exit Skateshop, and Cairo and Krux Trucks.
What's are a couple of your favorite places to eat in NYC? I need to make a list of spots to hit up for the next time I'm there.- Joe's Pizza 6th ave and Bleeker. Mamoun's falafel on MacDougal street in the west village, and for breakfast, Cafe Royal for on Nassau street. in Greenpoint.
There you have it, straight from the man himself. Be sure to check out the 5Boro Join or Die video also!